At techxgram, we believe that technology can be a tool for empowerment.
We believe in the power of technology to help people overcome their limitations and achieve their dreams, just like you. We're here to help you realize your full potential.
We believe that technology should be accessible to everyone. That's why we've created a platform that is free, open-source, and provides a range of tools for tech newbies/developers to use in their own projects.
One of our major goal is to help you reach your potentials by creating amazing content for your website, app or both. Our team has years of experience working with developers and designers from all over the world, so we can bring our expertise to bear on any project you have in mind.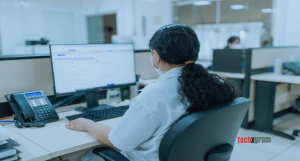 We believe in doing things right from web design to coding, forex trading, crypto trading and tips and many ways to help you establish your businesses online and gain that financial freedom you've always wanted.
So we make sure our clients get exactly what they need: top-notch quality products, information and technical tips to enable them maximize their business potentials online.
Techxgram is here because we want everyone who wants to start their own online business today no matter where they live or how old they are to be able to do so!