Top Tech Skills To Learn For Financial Freedom
You can make money online with tech skills that are useful (in demand) and that can also help you get job offers online. Making money online is all about knowing how to reach your targeted audience on the internet with your tech skills and right tool sets.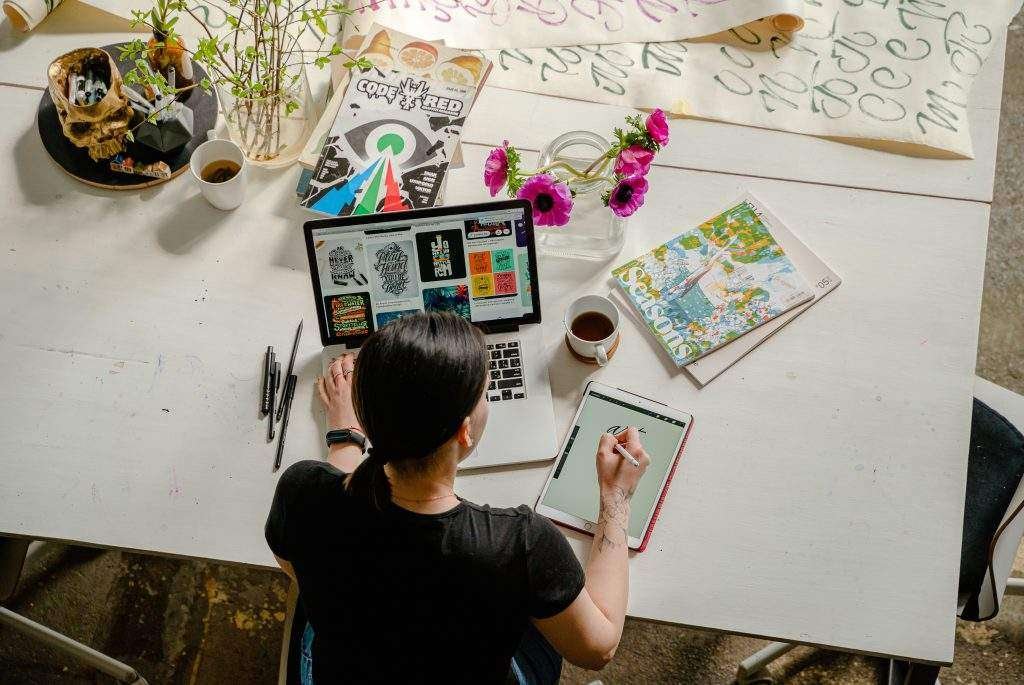 You've heard the old saying, "If you want something done, ask a busy person." Well, it's no different on the internet! If you want to make money online, the first step is to know what you're looking for, what are you good at?, what problem(s) can you solve?, are people looking for those that can solve such problems online?
These are some of the important questions you need to ask yourself because starting an online business takes time to be honest.
There are a lot of ways to make money online and they each have their own pros and cons. But if you're just getting started, we recommend starting with learning basic skills like creating content and building an email list.
Once you've mastered those basics, then try out some more advanced strategies (like selling products or selling your own services).
Below are some tech skills we have compiled so far that have been in high demand which you can easily learn by yourself if you're determined to attain financial freedom.
Top Tech Skills To Learn For Financial Freedom
Blogging is the act of publishing a post, typically on a website like this one. Blogging is often done to share and promote information, with the goal being to attract an audience.
Blogs are written by individuals, organizations and companies to share information and also to promote their products and services.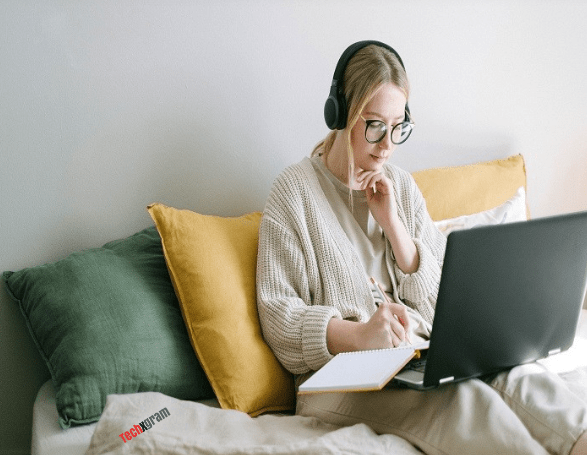 If you want to make money blogging, you have to be willing to do the work. That's not to say that it's going to be easy, or even that it's going to be fun.
It will probably be both of those things! But if you're looking for a way to make money online, and don't mind working hard at it, then making money blogging may be the right choice for you.
Here are some tips on how to make money blogging:
Get yourself a domain name and hosting account (or use one of those free blog hosts, we don't recommend using free hosts though)

Create a blog that fits your own personality and style (this is important for your long term success!)

Write about topics that interest you that will help others or solve a problem.

Post regularly—at least twice a week.

Start building up your email list from day 1.

When you have enough audience on your blog, you can then start placing ads and selling of e-books or any of your services to your visitors.
Most blogs can generate not less than $300 from advertisements every month, popular blogs can make up to $2,000 to $10,000 per month. So, if you're willing to put in the work and grind on your blog for atleast a year, then the sky is your limit.
If you're interested in making money developing websites, it's important to first understand what a website is.
A website is nothing more than a piece of software that allows people to communicate with each other online. It's also known as an online presence because it can be accessed through the Internet.
A website is made up of different elements like graphics, text, videos and links which allow visitors to interact with the site.
The design of your website is one of the most important factors in determining whether or not it will be successful. There are many free resources available online for people who want to learn how to code websites using HTML5 and CSS3 languages such as Bootstrap 3 Framework or Foundation HTML5 Framework etc.
Another option is using a CMS (Content management system) like WordPress or drupal to develop websites faster but we don't recommend using a CMS if you're just starting out in web development.
You need to learn the basics of web development like how to code in HTML, CSS, Javascript and PHP or any other web development language to become a professional web developer.
When you have mastered the basics then you can learn how to use CMS for fast web development.

Depending on your skills level, as a web developer, you can charge from $200 to $5000 to create a simple blog or a complex dynamic websites for your clients.
Web development can take up to 6 months to a year of constant learning to become a professional developer.
Social media management is a growing field, and with that comes a lot of opportunity for growth. But the key to landing your next job will be having the right skills and experience.

Whether you're just getting started or have been in this industry for years, there are some things you should know before applying for social media management jobs. Here are some tips:
1.  Know your audience and how to speak their language. You'll want to be able to build an online presence that's authentic, engaging, and consistent across all platforms.
This means using the right keywords and hashtags and making sure your content is relevant to what people are searching for on social media sites like Facebook, Twitter, Instagram, Google+, LinkedIn, etc., as well as their interests and demographics.
2.  Have a plan for growing your business. The best way to land a job as a social media manager is by offering value-added services that help clients grow their businesses through social media marketing campaigns (SEM).
This includes things like helping them figure out what kind of content works best for their audience (i.e., what type of posts or messages resonate with them); creating an editorial calendar; creating content strategy documents; managing social media accounts; scheduling paid ads; monitoring performance metrics, etc.

Social media manager responsibilities:
Monitoring and responding to customer comments and inquiries.

Creating and sharing content that is engaging, relevant, and informative.

Engaging on social media platforms like Facebook, Twitter, and Instagram.

Maintaining a strong presence on Facebook, Twitter, and Instagram, etc.

They may also be responsible for developing content guidelines and creating relevant advertising opportunities.
In addition, they must report on their team's results regularly to ensure that their company's social media presence is managed effectively.
Social media managers can expect to make between $25,000 and $55,000 per year.
Affiliate marketing is a great way to earn money online. The good news is, there are a lot of ways to make money with affiliate marketing.
You can be your own boss by setting up your own affiliate marketing campaigns and selling products that you create.
You can also do what's called "affiliate marketing with an audience",  where you get paid for referring people to pages on the web that have specific content on them.

You can also use affiliate marketing to promote e-commerce sites or other businesses that sell products and services like yours.
Affiliate marketing is an incredibly lucrative way to make money. It's also very flexible, which makes it a great option for people who are just starting out or who want to work from home.
If you're interested in becoming an affiliate marketer, you'll need some experience in online marketing or another related field. You'll also need a good understanding of how to set up an affiliate marketing account and how to market products.

Once you've got all that down, you can begin making money by promoting products on sites like Amazon or eBay.
These sites offer you a commission if people buy the product after they click on your link, so they're especially good places to start when you're just getting started out as an affiliate marketer.
The average salary of an affiliate marketer is around $37,060 to $65,699 per year.
In conclusion, embracing and mastering these top tech skills not only enables you to stay relevant but also positions you as a valuable asset in the digital economy.
The demand for individuals who can create engaging content, develop visually appealing websites, and navigate the ever-changing social media landscape continues to rise.
By continually learning and adapting to new technologies and trends, you can position yourself for long-term success and contribute to the growth and innovation of the digital world.