Twitter Gets a Major Makeover as Elon Musk Launches X.com and Unveils Ambitious Rebranding Plans
In a move that has taken the social media world by storm, billionaire entrepreneur Elon Musk has officially taken ownership of Twitter and has wasted no time in announcing a complete rebranding effort.
On Sunday, 23rd July 2023, Musk launched the highly anticipated website X.com, which now redirects to Twitter, signaling the beginning of a transformation that aims to turn the iconic blue bird logo into the letter "X."
But the changes don't stop there. Musk envisions Twitter as an all-in-one "everything app" and has laid out a series of key changes and new features that will redefine the platform as we know it.
Why is Twitter renamed to X?
Here are some of the reasons Elon musk wants to rebrand Twitter as X;
The new domain name for Twitter will be x.com, embracing the simplicity of a single letter to represent the platform.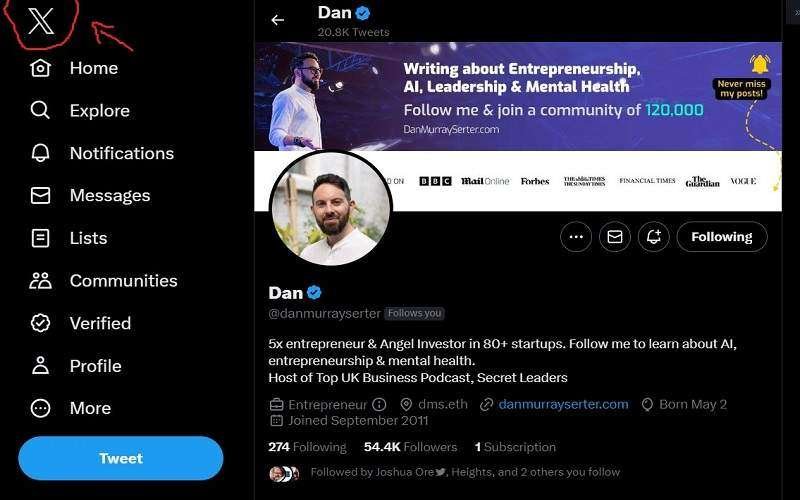 The iconic blue bird logo will be replaced with the letter "X," representing the new direction and identity that Twitter is moving towards under Musk's ownership.
Changing "Followers" into "Viewers"
In one of the most significant changes, Musk has hinted at the possibility of transforming the "Followers" count into "Viewers."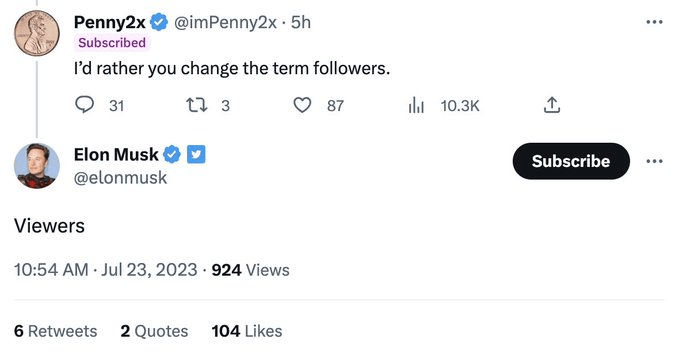 This shift in terminology suggests a more inclusive approach, emphasizing engagement rather than a one-sided following.
Creator Payments and Ad Sharing
One of the most exciting updates for content creators on Twitter is the introduction of a revamped payment system.
Users will now get paid for profile visits, eliminating the previous requirement of reaching 5 million impressions per month.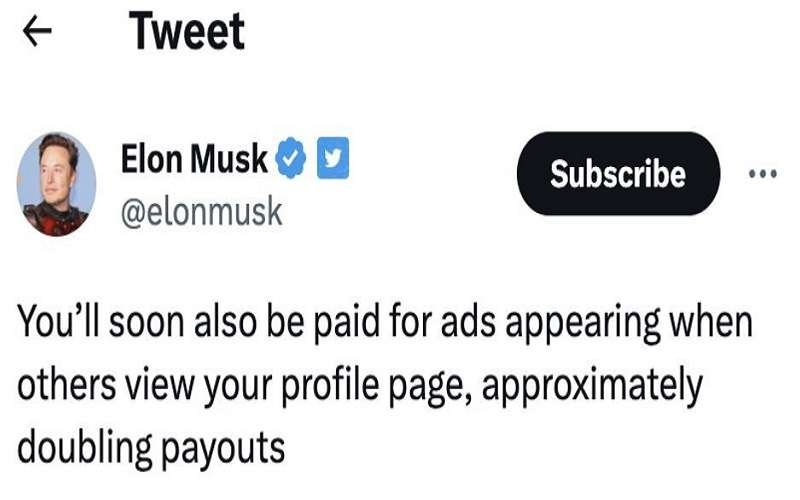 Additionally, the subscription button will no longer be a prerequisite for receiving creator payments. Moreover, ad sharing will be available in over 100 countries, offering a global opportunity for content monetization.
Improvements to the Bookmark System
Acknowledging feedback from users about the current underwhelming bookmark system, Twitter is set to introduce significant changes.
Users will be able to bookmark tweets directly from their timelines and access a search functionality to manage and find their saved bookmarks easily.
Weekly emails with saved bookmarks will be sent to users, making it convenient to revisit and engage with their favorite content.
Immediate Shadowban Notifications
Twitter will now display shadowbans immediately on user accounts, providing transparency and clarity about the status of an account.
The new system includes information on the reasons for shadow-banning and potential solutions for users to address issues and regain full access to their accounts.
Simplified Scam Reporting
Recognizing the tedium of the existing scam reporting system, Twitter is making it easier for users to report scams effectively.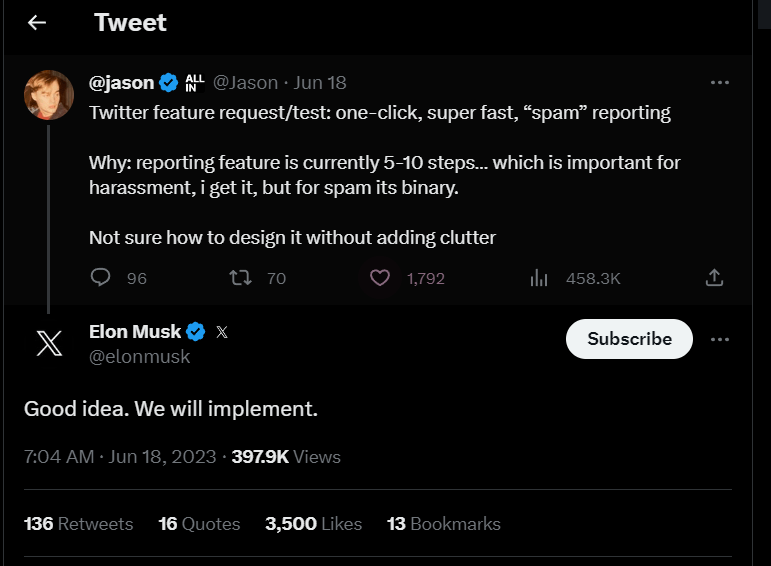 The streamlined process will enable quick reporting and efficient handling of fraudulent activities on the platform.
Financial System Transformation
Elon Musk envisions Twitter/X as more than just a social media platform.
He aims to create an app similar to the Chinese giant WeChat that could become a significant player in the global financial system.
The goals include minimizing fraud, implementing real-time monitoring, and facilitating smooth integration for users' financial activities.
New Features for Twitter/X
In line with the vision of an all-encompassing "everything app," Twitter/X will introduce several new features to diversify the user experience.
These include a dating platform, an ecommerce platform, integration with food ordering apps, a renewed focus on audio and video content, and a UPI-like payment and banking system.
In conclusion, Elon Musk's acquisition of Twitter and the subsequent rebranding efforts present an exciting and ambitious vision for the future of social media.
With the launch of X.com and the introduction of a myriad of new features, Twitter/X aims to become an innovative and multifaceted platform that transcends the traditional boundaries of social media, making it a game-changer in the digital landscape.
Users can expect a more rewarding and comprehensive experience as Twitter undergoes this significant transformation under Musk's visionary leadership.